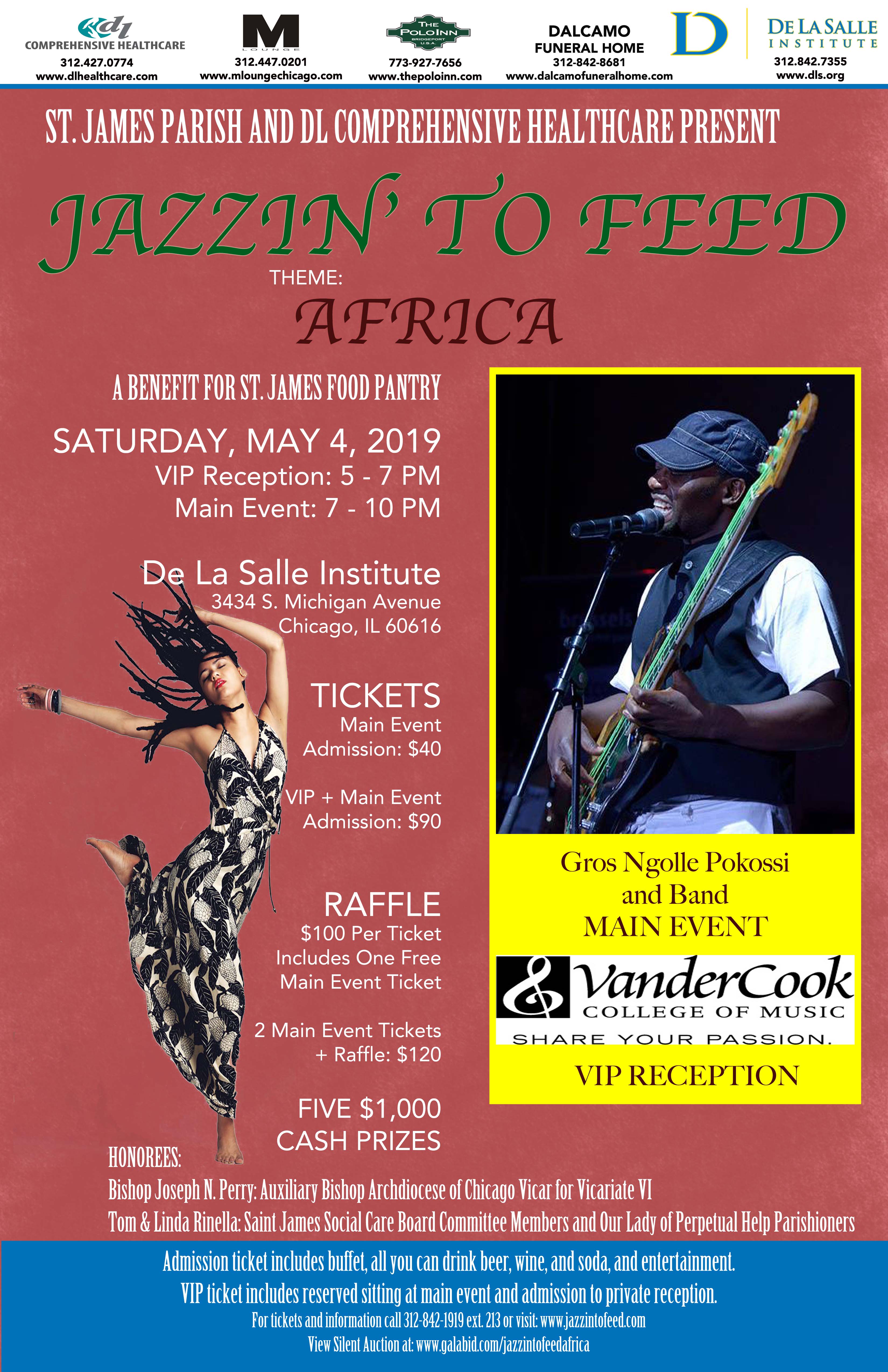 The Jazzin' to Feed Celebration is one of the spring highlights in the Bronzeville neighborhood. This event showcases the rich Jazz Heritage of the Bronzeville community by hosting some of the best Jazz talents in Chicago. Proceeds benefit the St. James Food Pantry.
Venue: De La Salle Institute
3434 S. Michigan Ave.
Chicago, IL 60616
For More information contact Peter Wawire at 312-842-1919 x213
Event Website: www.jazzintofeed.com
Visit: www.galabid.com/jazzintofeedafrica to view silent auction.